US summer reviews
In August 2019, the New York Review of Books published a review essay by James McAuley calling Alarums & Excursions "a brilliant series of case studies", illuminating "the creation of of Europe's new political theater". Simultaneously, Andrew Moravcsik in Foreign Affairs considered the book to be "probably the best analysis yet to appear of how the EU managed its recent crises over refugees, Ukraine, and the euro"
review
Alarums and Excursions
"… refreshing and perceptive (…) Van Middelaar is a more thoughtful guide than most to these institutions and events, in part because he brings the eye of a political theorist to his years working for the European Council president. It is a scholar-cum-official blend of insights more common in Washington than in Brussels."
–Alex Barker
Paperbacks
In Februari 2020, Agenda Publishing will release the paperback edition of Alarams & Excursions. In Spring 2020, Yale University Press will likewise publish a fresh paperback edition of The Passage to Europe.
Book prize
December 4
European Parliament
In October 2019, Quand l'Europe improvise was shortlisted for the European Book Prize as one of three titles in the category essays. On 4 December, a jury chaired by US opera singer Barbara Hendricks will announce the winner in a ceremony in the European Parliament.
Bellevue Forum
May 14
Berlin (DE)
A forum on the future of democracy in Europe, hosted by German Federal President Frank-Walter Steinmeier at Schloss Bellevue, with speakers Ivan Krastev (IWM, Vienna), Adam Tooze (Columbia University), Daniela Schwarzer (DGAP Berlin), LvM and the Federal President. Upon invitation only.
Book Panel
May 8
Albertine, New York (US)
A book panel in the Albertine Library with speakers Sheri Berman (Professor of Political Science at Columbia University), Jean-Marie Guéhenno (Brookings Institute; former under-SG at the UN) and Christoph Heusgen (German Ambassador to the UN and former diplomatic advisor to Federal Chancellor Merkel). Open to the public without registration.
Venue: Albertines, 972 fifth avenue, New York, Untited states – From 18.30
Video
French book launch at BOZAR
Conversation with political philosopher Marcel Gauchet and author and journalist Florence Autret.
Comment raconter L'Europe? Images, Tabous, Pouvoirs:
review
Alarums and Excursions
"Whatever our future relationship with the EU, our prosperity will be hugely dependent on understanding what it is, how it works, where it might be headed and what crises, beyond Brexit, it is trying to surmount. This book is a truly brilliant guide on all. An extraordinary combination of clear-sighted, forensic and sober analysis.  Clever and subtle, it avoids all the fatuous lazy generalisations – about federalism, supranationalism and intergovernmental relations – which so bedevil much UK debate, and points to the reforms which will really be needed if the EU is to surmount the most formidable set of challenges it has faced since it was formed."
– Sir Ivan Rogers, British Ambassador to the EU, 2013-2017
Lecture
May 22
Delano, Luxembourg (LU)
review
Alarums and Excursions
"Lively and well-informed … offers thought-provoking insights into the European Union, its ways of working and its many challenges, both historical and contemporary."
– Prof Dame Helen Wallace FBA
review
Alarums and Excursions
"Quite simply the most insightful book on Europe's politics today. A unique blend of behind-the-scenes knowledge, compelling ideas and powerful political judgement."
– Donald Tusk, President of the European Council
Video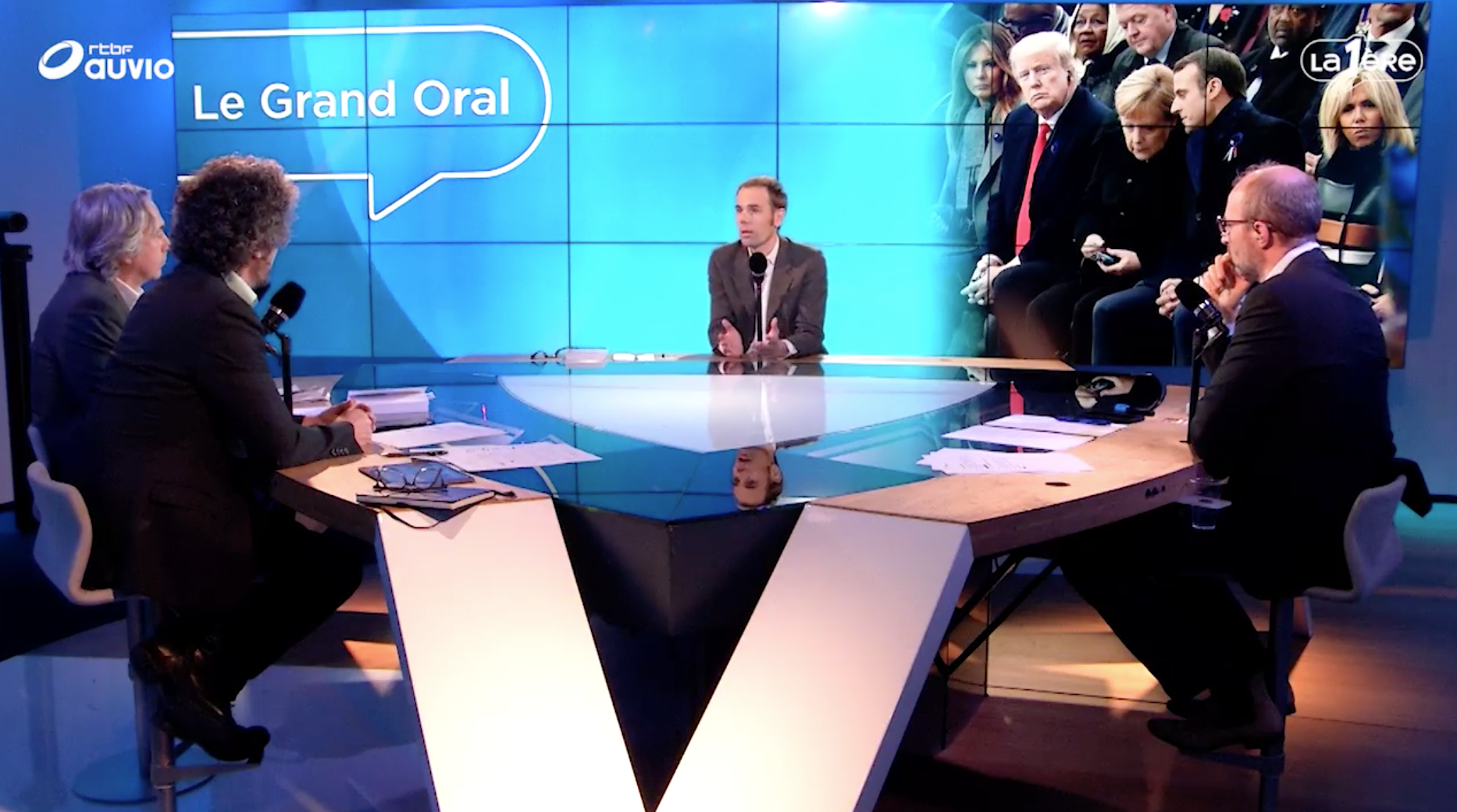 RTBF 43 minutes 17.11.18
Le Grand Oral de Luuk van Middelaar
«L'élément caché du Brexit, c'est punir les Britanniques »"
Radio
Livre en débat – Quand l'Europe improvise : dix ans de crises politiques
France Culture, Avis critique par Raphaël Bourgois. Une émission consacrée aux livres de Luuk van Middelaar et Miguel Benasayag, avec la participation d'Alexis Lacroix (Le Point) et Olivier Pascal-Mousselard