Pandemonium out in English and Dutch
28 October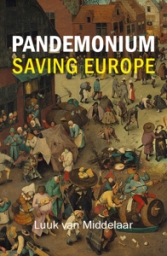 Late October, Agenda will publish the English edition of Pandemonium: Saving Europe, Luuk's assessment of Europe's response to the Covid-19 crisis. At the occasion of the launch, the author will be guest at BOZAR Brussels in the series "Meet the Writer" (28 October); he will enter into conversation with Steven Erlanger (New York Times). Late September, the Dutch edition of Pandemonium appeared at Historische Uitgeverij.
Leçons sur l'Europe géopolitique
Podcast France Culture

Ce printemps, Luuk van Middelaar a eu l'occasion d'inaugurer le nouveau Cycle Europe au Collège de France à Paris.
Dans une série de quatre conférences prononcées sur place entre le 24 mars et le 14 avril, il a abordé le réveil géopolitique de l'Europe — à travers les thèmes de la frontière (Turquie, Russie), de la rareté (Chine), de la solitude (Etats-Unis) et du récit. Dans la suite, les conférences ont été diffusées à la radio et "podcastées" par France Culture: à découvrir ici.
Pandämonium bei Suhrkamp
April 2021
Das europäische Antwort auf der Pandemie ist das Thema des neuen Buches von Luuk van Middelaar, in April erschienen bei Suhrkamp Verlag – in der von vielen Lesern geliebten Regenbogenreihe.
Keine Solidarität, geschlossene Schlagbohme statt offener Grenzen: als Corona Europa erreichte waren sich die Beobachter einig dass Brüssel versagt hatte. Oder was es trotzdem nicht so einfach? Und wie lassen die Ereignisse aus dieser neuen Krise sich in langfristige Entwicklungen einpassen? Dazu der Autor in Das europäische Pandämonium: Was die Pandemie über den Zustand der EU enthüllt.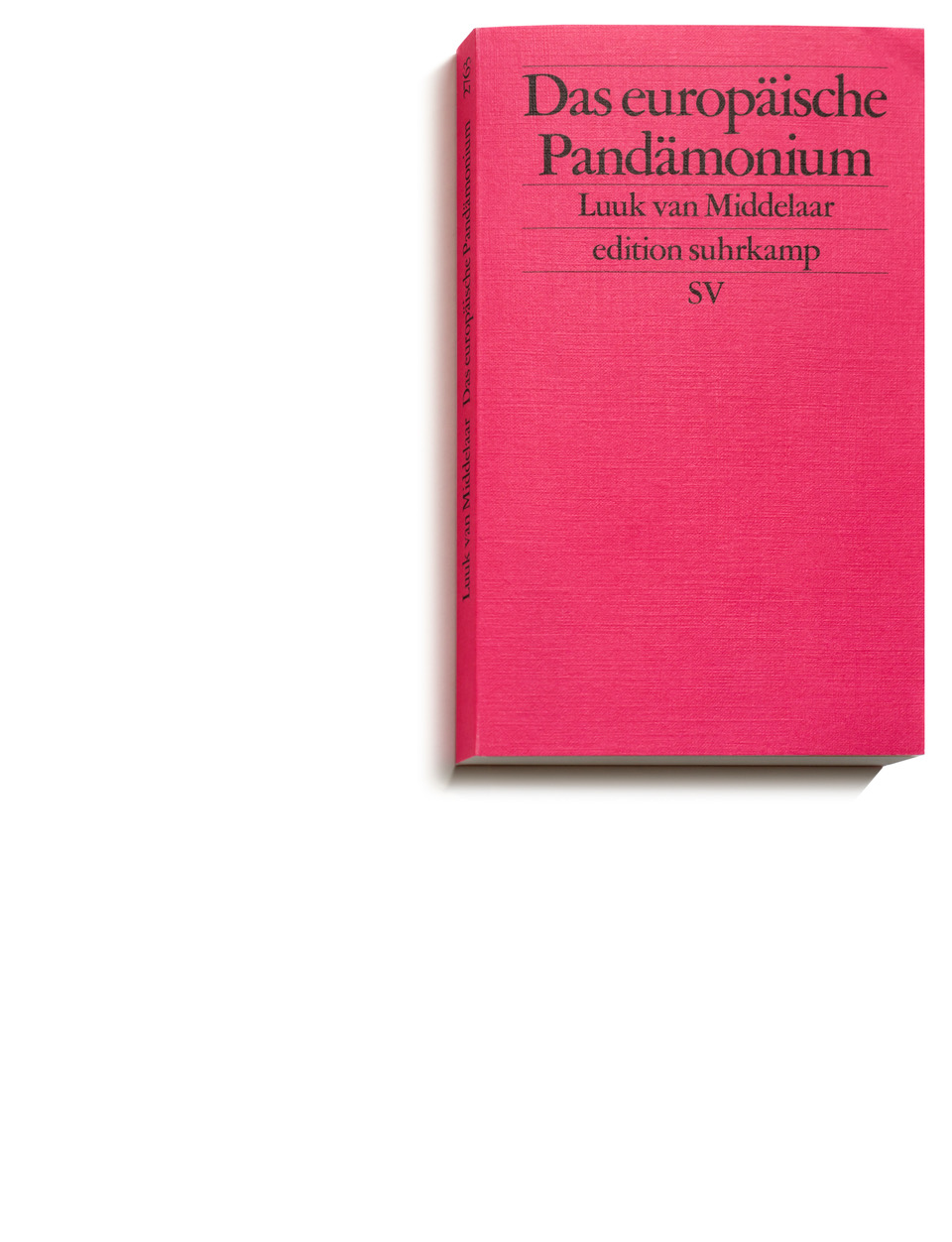 Essay DIE ZEIT
22 April 2021
Interview dans Le Monde
Janvier 2021
L'Europe après le Brexit
Au moment de la sortie définitive du Royaume-Uni de l'UE, Luuk van Middelaar revient sur les changements des rapports de pouvoir au sein de l'Europe et souligne une ironie: tandis que le Brexit et le Covid sont arrivés en même temps, c'est grâce à l'absence de Londres — qui aurait sans doute posé son véto — que l'Union a pu donner une réponse ambitieuse à la crise économique du Covid, avec les plans de relance. "Cela a permis à l'UE de montrer que le départ des Britanniques n'avait pas que des inconvénients." A lire intégralement ici.