Video
French book launch at BOZAR
Conversation with political philosopher Marcel Gauchet and author and journalist Florence Autret.
Comment raconter L'Europe? Images, Tabous, Pouvoirs:
review
Alarums and Excursions
"Whatever our future relationship with the EU, our prosperity will be hugely dependent on understanding what it is, how it works, where it might be headed and what crises, beyond Brexit, it is trying to surmount. This book is a truly brilliant guide on all. An extraordinary combination of clear-sighted, forensic and sober analysis.  Clever and subtle, it avoids all the fatuous lazy generalisations – about federalism, supranationalism and intergovernmental relations – which so bedevil much UK debate, and points to the reforms which will really be needed if the EU is to surmount the most formidable set of challenges it has faced since it was formed."
– Sir Ivan Rogers, British Ambassador to the EU, 2013-2017
London Book Launch
March 21
UCL, London (UK)
Book presentation of Alarums and Excursions
venue: UCL, Gower Street, London WC1E 6BT, United Kingdom — from 18:00 until 19:30
review
Alarums and Excursions
"Lively and well-informed … offers thought-provoking insights into the European Union, its ways of working and its many challenges, both historical and contemporary."
– Prof Dame Helen Wallace FBA
review
Alarums and Excursions
"Quite simply the most insightful book on Europe's politics today. A unique blend of behind-the-scenes knowledge, compelling ideas and powerful political judgement."
– Donald Tusk, President of the European Council
Dublin Book Launch
March 26
IIEA, Dublin (IR)
Book presentation of Alarums and Excursions
venue: IIEA (The Institute of International and European Affairs), 8 North Great Georges Street, Dublin 1, Ireland – from 12.30 until 14.00.
Video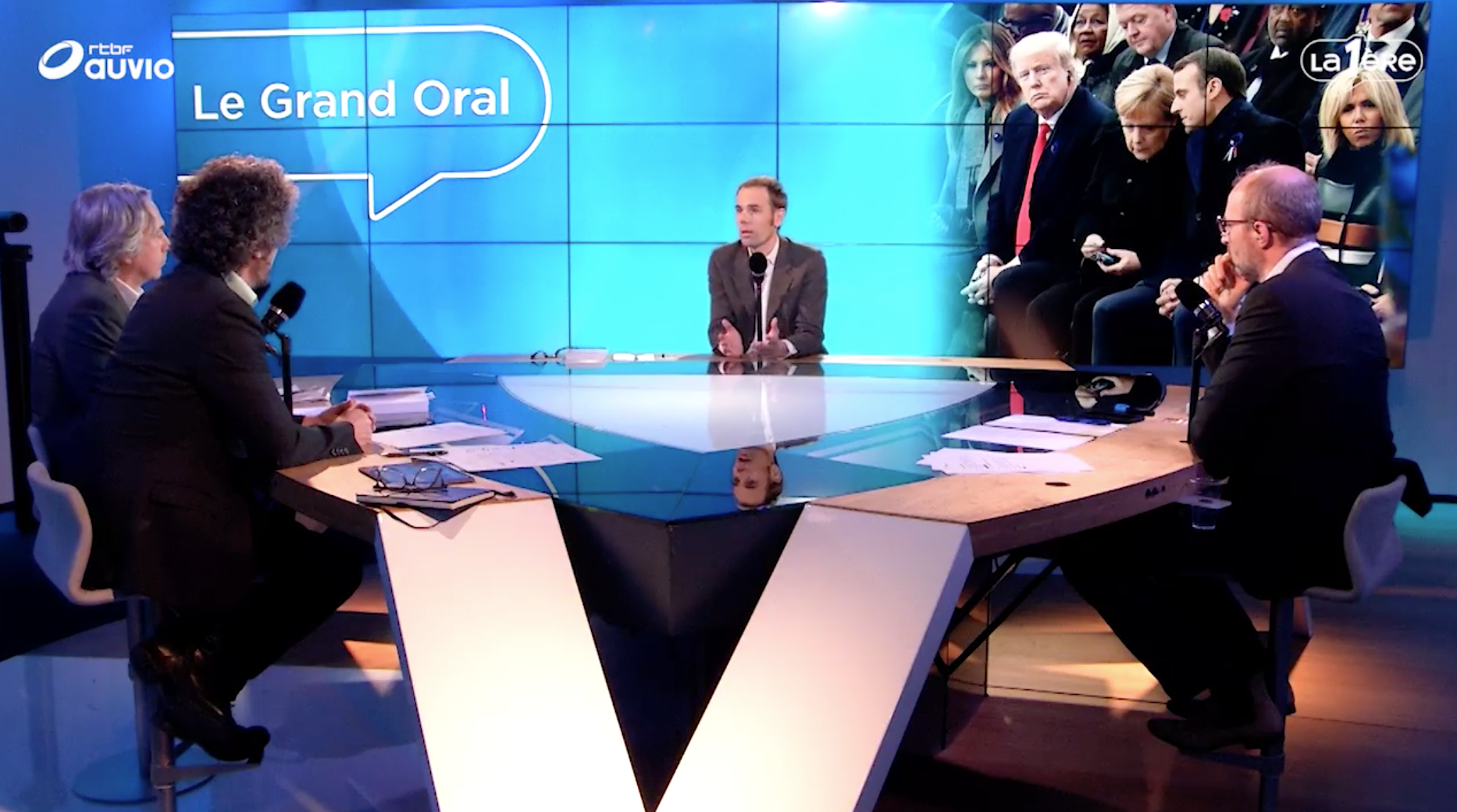 RTBF 43 minutes 17.11.18
Le Grand Oral de Luuk van Middelaar
«L'élément caché du Brexit, c'est punir les Britanniques »"
Radio
Livre en débat – Quand l'Europe improvise : dix ans de crises politiques
France Culture, Avis critique par Raphaël Bourgois. Une émission consacrée aux livres de Luuk van Middelaar et Miguel Benasayag, avec la participation d'Alexis Lacroix (Le Point) et Olivier Pascal-Mousselard